Kaisa Miettinen, a Hilderinc true and true

After becoming only the second lady to turn up for the Men's side, Kaisa Miettinen ended her tenure with the Blacks as she left the shores of Singapore for her next adventure.
Having initially joined the Hilderinc Ladies, the Finnish lass turned up for the Hilderinc's Saturday side, making her debut back in October 2018 with an impressive outing in a friendly game, in which she won the plaudits of both opponents and referee alike.
Going on to play in the ESPZEN Saturday Season 20, the forward played an important role with her intelligent reading of the game, contributing directly to at least two goals with her quick thinking and innovation.
Poised to make a mark in the D2D Women's Futsal League with the Hilderinc Ladies, Kaisa was dealt a cruel blow when she suffered a raptured ACL following a senseless tackle from the back by daft player during a friendly game in February just a week before the women's season opener, dashing her hopes to be in the side that eventually went on to do the League and Cup double last week.
Despite the heartbreak, the ever enthusiastic and competitve player was always ready turn up on matchdays to support the lads each Saturday, contributing off the pitch when she was unable to do so on it.
While her time on the pitch was unfortunately restricted to the nasty injury, she will join likes of Hilderinc Ladies pioneer, Munya Ahmed and Ladies' stalwart, Nathaly Aton, who returned home a month prior, as legends of the Club.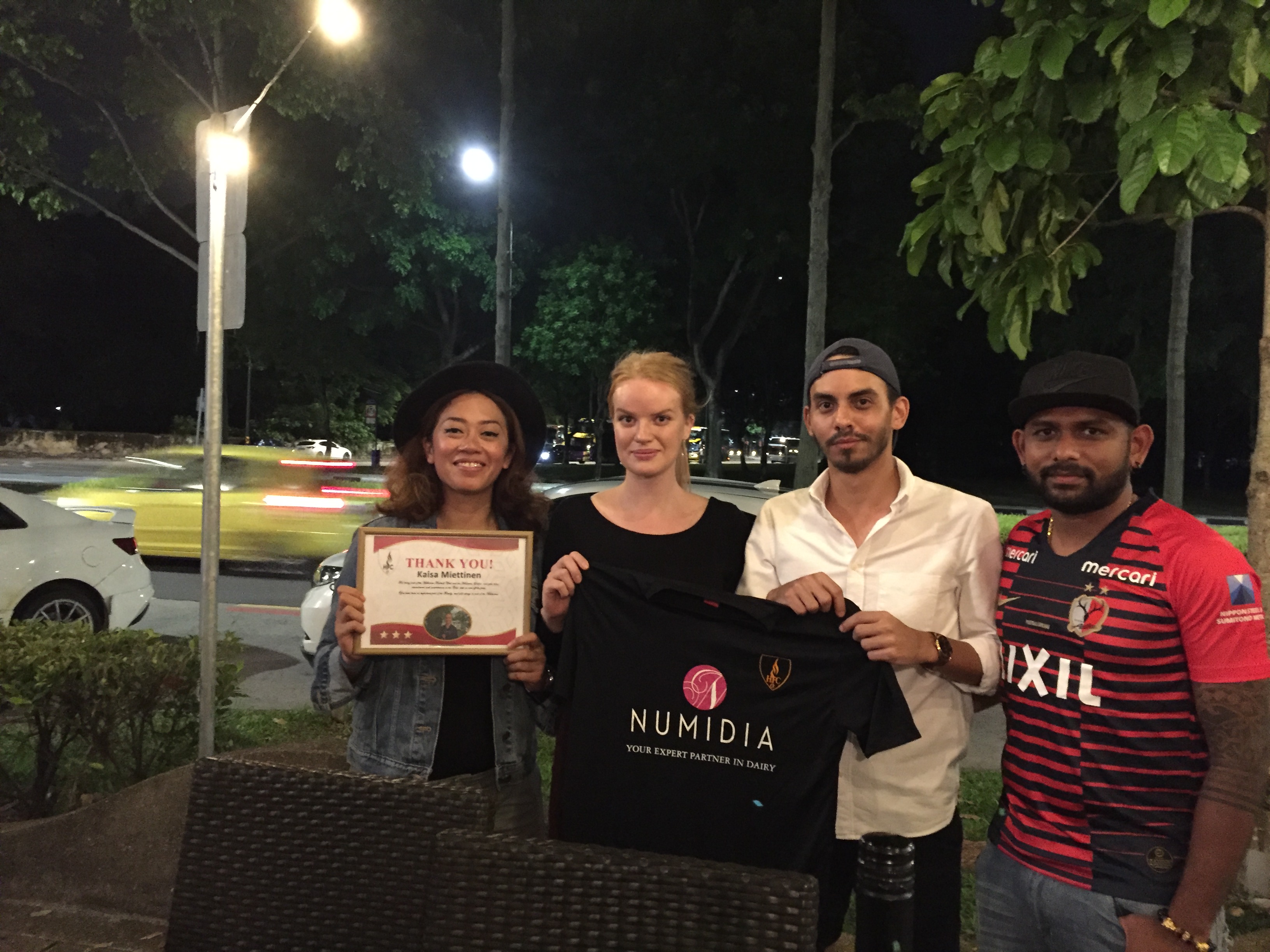 Kaisa with Hilderinc Football Club committee members,
Ladies' Captain, Shikin Ali, Nicholas Ledenmark and Sunny Tharidu during her farewell

All at Hilderinc Football Club and Hilderinc Ladies wishes Kaisa Miettinen all the very best in all her future endeavours, and till our paths cross again.