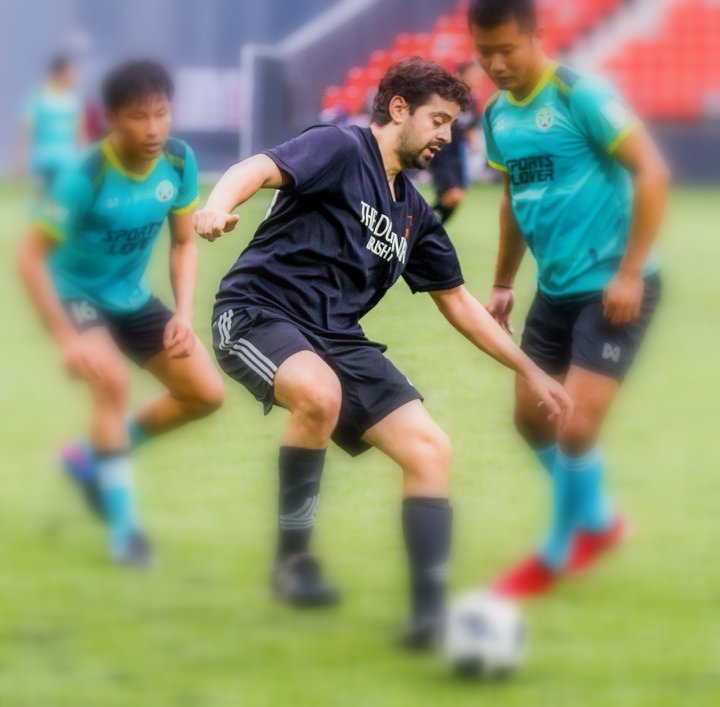 Picture coutesty of D2D Sports

As a cosmopolitan ensemble, the arrival and parting of foreign players are always a mix bag of emotions, especially when they become integral part of the fabric of the Club.
Many have joined Hilderinc Football Club when they first reach the shores of Singapore, but ended up using the Blacks as a stepping stone once settled for the cosiness of their own countrymen or move to join "better" teams, playing in "better leagues or "more competitive" divisions.
However, as much as the Hilderincs have often felt used and frustrated by these, the Blacks have had the pleasure of a good number of foreign players who not only added quality on the pitch, they proved to be praiseworthy persons off it, going on to build lasting friendships during and even after their time in the colours.
Omar Mahnin, Hilderinc FC's very own Dutch Master will undoubtedly be remember amongst that honourable list.
Having joined the Blacks in July 2016 in a friendly game against Blacks Knights FC at the Merlion Sports City, the forward would go on to play an important role for the Club, especially when HFC migrated to Saturday football and later when they return to Sunday with the formation of the Hilderinc Twā FC in 2017.
With the progression of becoming a father, the Dutchman played most of his subsequent football on Sundays, though he carried on with great significance whenever he turned up for Hilderinc FC on Saturdays.
So much was his affinity for the Club that he played a vital role in securing the Hilderincs' first ever multinational patronage when Numidia BV become their official kit sponsors in April 2017, and most momentously, he played the prefect host for the Blacks' celebration for their first championship success last October.
Omar with Dionisis Kolokotsas, Kavin Singh, Nicholas Ledenmark and Sunny after his final game for Hilderinc FC
While everyone in the Hilderinc family will greatly miss Omar Mahnin, we wish him and his family all the very best in all their present and future endeavours, as he joins the pantheon of Hilderinc Greats.
Watch Omar's Farewell Speech here on our Official YouTube Channel: Hilderinc FC TV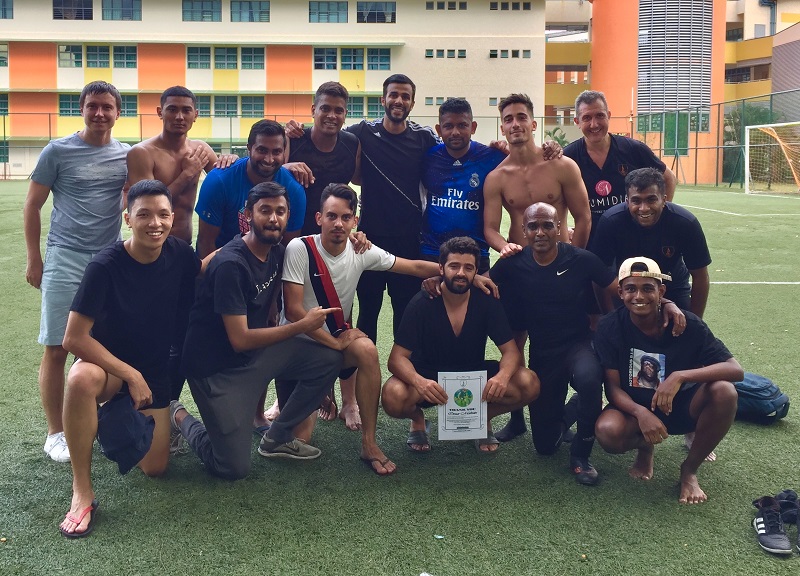 Once a Hilderinc, Always a Hilderinc!