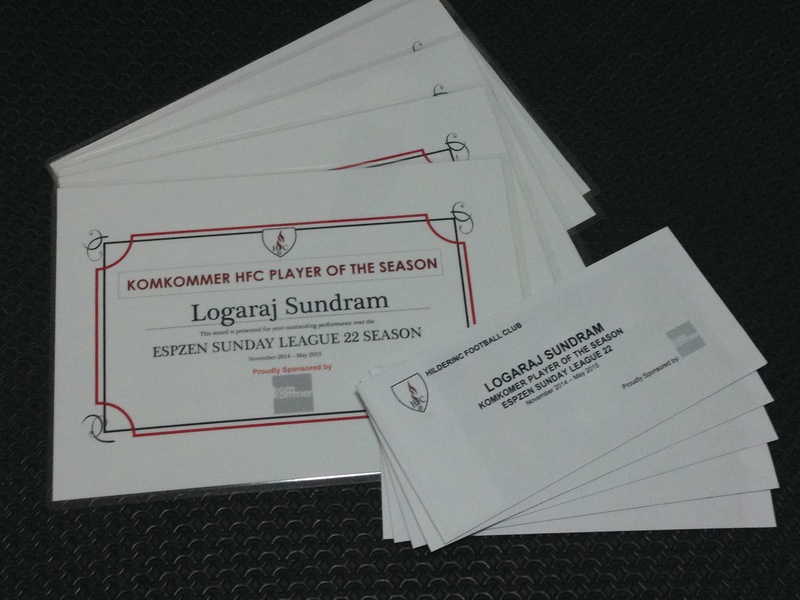 Hilderinc Football Club, on Sunday, took the opportunity to honour last season's top individual performers with their customary award presentation before the start of the new campaign.
Sponsored by KomKommer Events, the individual HFC awards are given to the Blacks top performers for their exceptional contribution over the ESPZEN Sunday League 22 season.
For the first time, three players shared the KomKommer HFC Players' Player of the Season award, which is given to the player(s) who were nominated for the most Man of the Match title in every league or cup games.
David Zheng, Leon Lee and Nicholas Ledenmark, who were named Man of the Match on two occasions each, were the joint winners.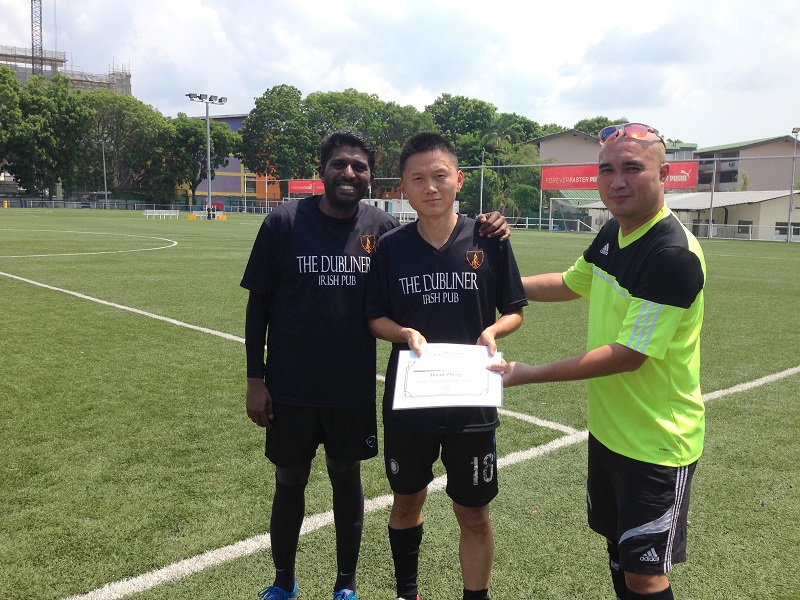 David Zheng with Club President Jeevan T Kannu and Treasurer/ GM Simon Khaw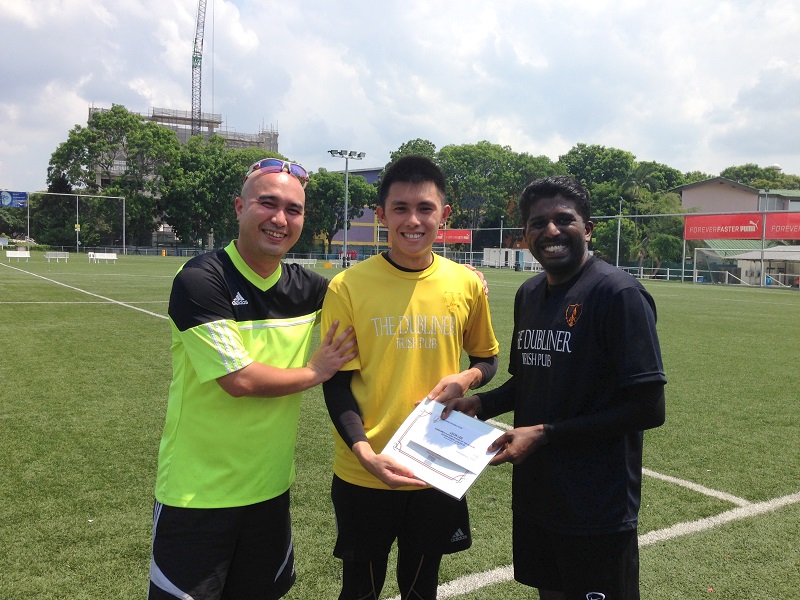 Leon Lee with Treasurer/ GM Simon Khaw and President Jeevan T Kannu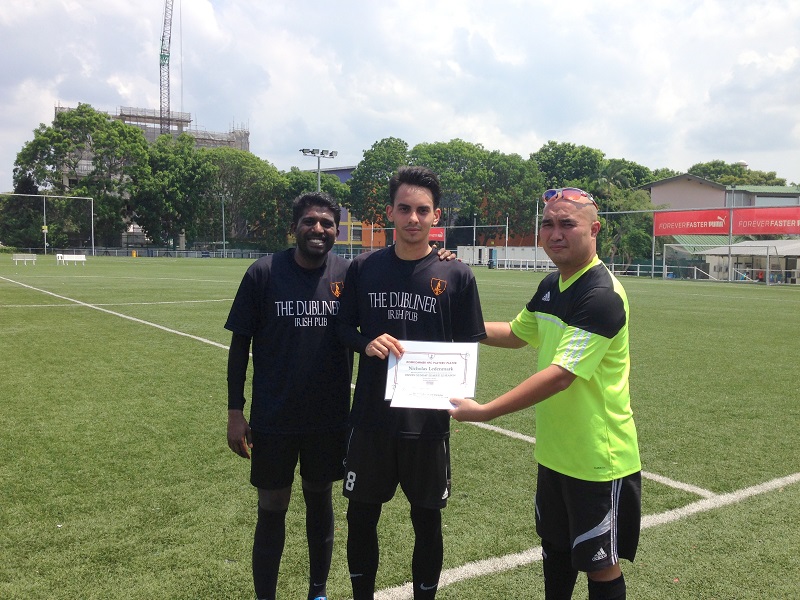 Nicholas Ledenmark with Jeevan T Kannu and Simon Khaw
Hitman Sashikumar Mahathevan was last season's top scorer with nine league goals, the second time he was winner the hotshot title.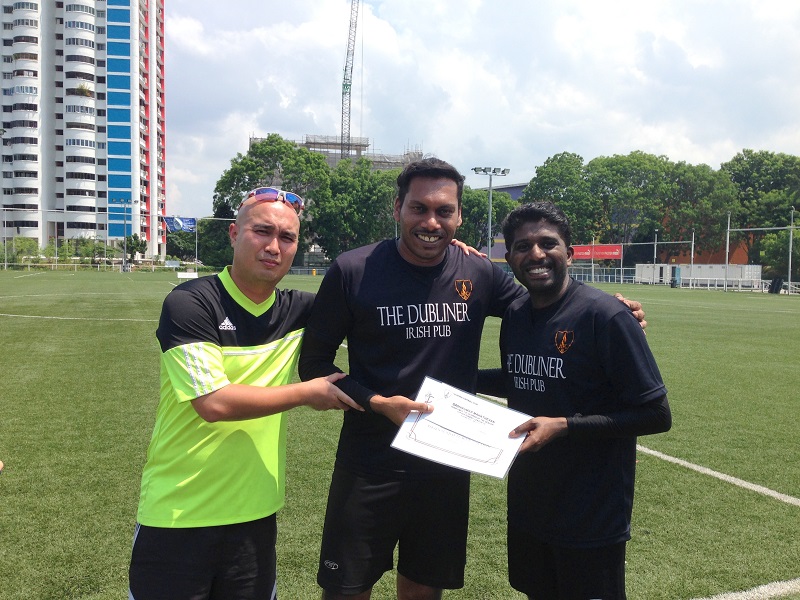 Sashikumar Mahathevan with fellow Committee Members
Last but not least, Logaraj Sundram was named the Player of the Season, becoming the first player to win the crown twice, after adding last season's accolade to the inaugural one he won in League 17.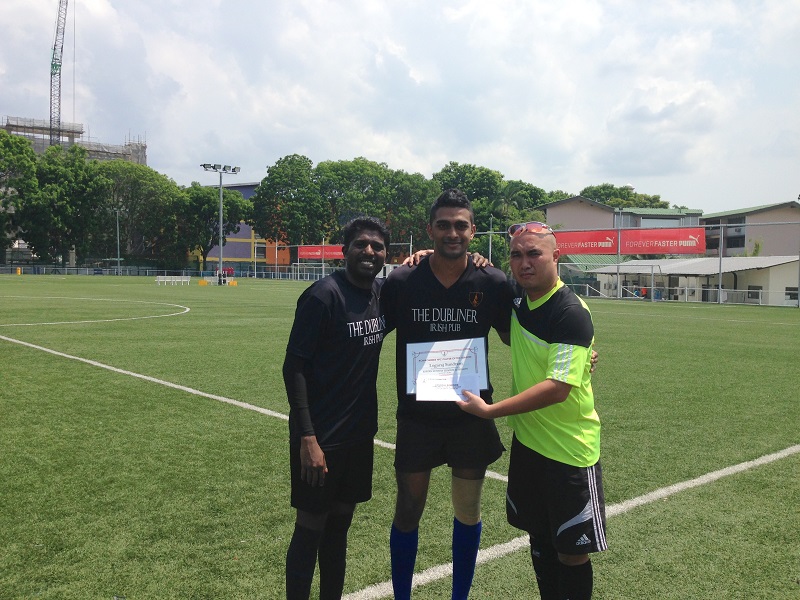 Double Player of the Season Winner, Logaraj Sundram with Jeevan T Kannu and Simon Khaw

Hilderinc Football Club thanks all winners for their efforts and contributions, and wishes them and the rest of the Blacks greater success, individually and collectively in the new season.
Proud sponsors of the awards since 2013, KomKommer Event is an event photography company which specialises in highly professional photography service for weddings and other custom required occasions.