| | |
| --- | --- |
| Posted on June 22, 2018 at 4:25 AM | |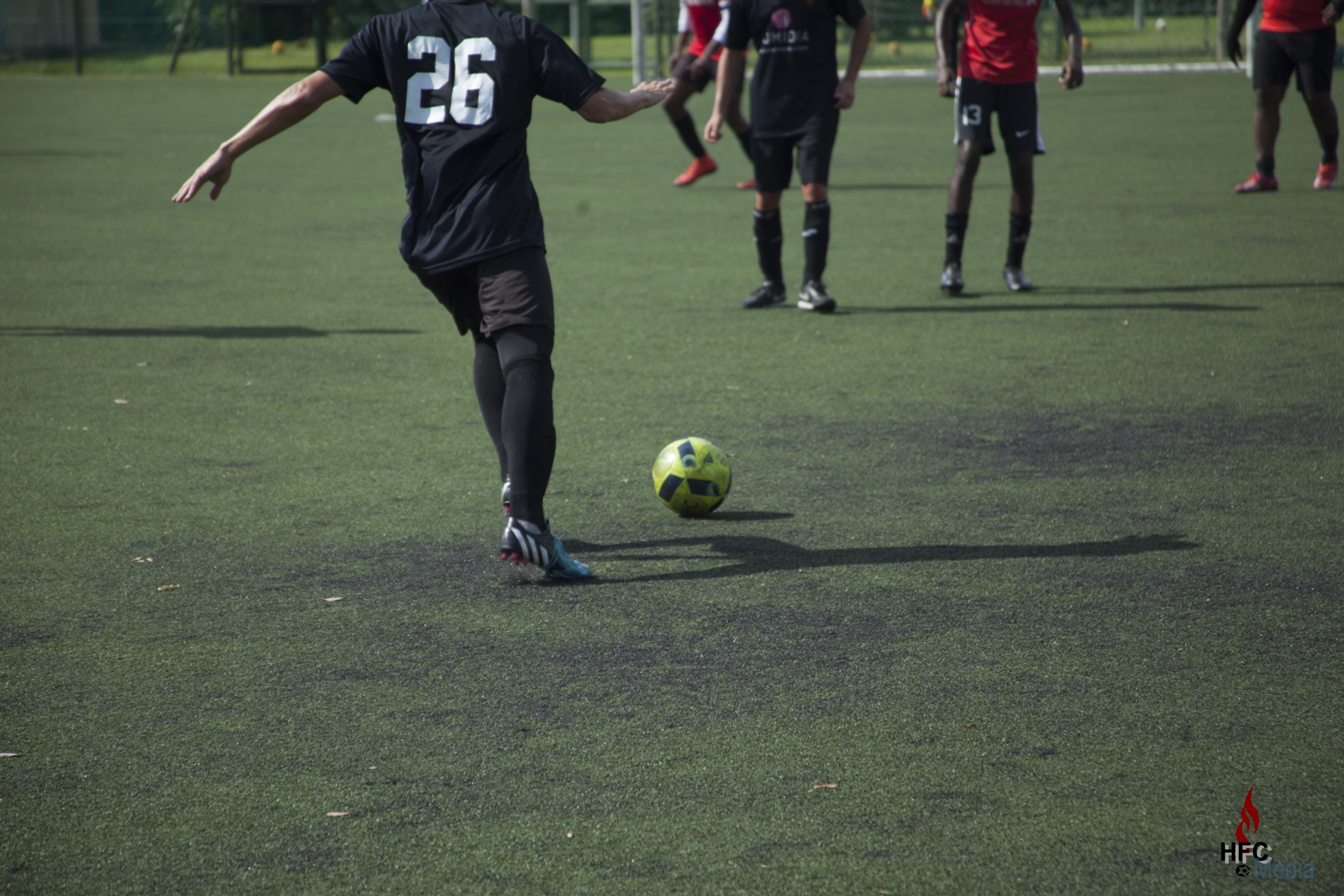 HFC Media File Picture
Not getting into flow of the ESPZEN 7s is an understatement for Hilderincs FC as they fell to Aproveite O Jogo FC, suffering from a passive start, unaided by a two week lack of midweek activity.
Deprived of their usual defensive options, the reorganisation proved to be telling as the opponents took advantage of uncertainties at the back to leave the Blacks trailing by an incontestable handicap.
However, as seen in the Hilderincs' previous 7s fixtures, the restart was yet again a different proposition as they reworked their approach, and though conceding only once, the first half damage had already hurt their prospects.
While the final scoreline presented a lopsided view, the tally could have been marked different had several second half Hilderinc attempts had found the back of the net, but only to be denied by an alert keeper and the post, both standing in the way of the assiduous Blacks.
With the Midweek 7s League season three games from conclusion for the Hilderincs, and though competitive points have been unassuming, primary objectives have had mixed results and will be assessed in due course.
Final Score
Aproveite O Jogo FC 6 : Hilderinc FC 0
MOM: Edgar Cascan
Starting Line up
1. Sunny Tharidu
2. Patrick Swo
3. Indika Gayashan
4. Sangwoon Park
5. Rupi Dillion
6. Edgar Cascan
7. Guilherme Imai
Substitutes
8. Kalindu Bandara
9. Ian Morris